Community Savings Bank Association - CSBA
The CSBA exists to rebuild a network of independent, customer owned, local banks in the UK. If you would like more information on who's involved in the CSBA please click here.
We believe that mutual trust is fundamental to a long-term partnership between us and our bank. Click on the coin below to understand more of what we believe needs to be in place for mutual trust to exist.

Creating a local bank is not for the faint hearted. The expertise need, the complexity of the process and the considerable costs have put many people off.
We have made it easier, simpler, less risky, quicker and cheaper for each region to setup its own independent, customer owned bank. We done this in three ways.
We have the a customer owned banks' legal form and constitutional documents agreed and registered with the FCA as model rules.
With our advisors we've prepared a comprehensive banking license application pack including governance structures, IT systems, products, payment system links, policies, financial model, regulatory business plan, ICAAP and ILAAP.
We've signed long-term partnership agreements with key technology suppliers, financial and legal advisors.
When the local banks are up and running they will own and control the CSBA, work together to keep cost down and develop their sustainable futures.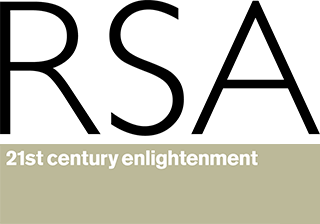 We are proud that The Royal Society for the encouragement of Arts, Manufactures and Commerce is supporting the Community Savings Bank Association, including providing marketing and events support and promoting us to their influential network of over 28,000 Fellows. To learn more on why the RSA is supporting us, please click on their logo.
If you would like more information on the RSA itself,  please click here.